I dont read the paper much as it often just makes me mad with its mix of blue-pill nonsense and outright propaganda.  But I had one in front of me, and being the reader I was, I started looking at it to get a pulse of mainstream thought.  I find this pathetic article by some either outright or closet faggot guy about what 'real conservatives' are and how we need to love blacks, jews, etc and abandon 'red pill' truths.  It was based on a story that is either a big fat nothing, or fabricated about how conservatives media outlets are pro-hitler and pro-alt-right (You can't make this shit up.)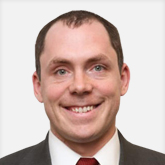 Tell me this isn't both a punchable face, and a face that reeks of pathethic-ness and traitor tendencies.
https://www.washingtonexaminer.com/opinion/columnists/its-time-to-create-a-conservative-ecosystem-that-doesnt-welcome-racists
The whole article is funny in a sad sort of way.  Here are some good lines though:
"A handful of conservatives, including quietly influential figures in important conservative institutions, were outed last week by leaked emails as participating in a pro-Hitler, nakedly anti-Semitic, and plainly racist email list."
Notice they always, ALWAYS slip in the 'anti-semitic', I once heard a very good counter argument on 4chan that anti-semite implies we have a obligation to be pro-semite, and of course no such obligation exists.
But as a quick aside he links to this 'big revelation' by some bitch named hannah gais a 'freelance journalist' who from what I can find on her has NEXT TO ZERO articles or experience, and is the only source for these 'hitlerian' views.
Yes this is her.  Again, you cant make this shit up.
Anyway, back to the story:
""Elliott opened up to those he deemed 'red-pilled' — a term used by white nationalists and so-called 'men's rights activists' to refer to someone who has been awakened to their cause."
I like how red-pill apparently means pro-hitler and all that these days.
"But my fourth reaction was the unsettling one: Why the hell did racists seek homes in conservative and liberal institutions, and why the hell were young conservatives easily won over to racist views?
Woah, notice how angry/edgy he is with the dropping of 'hell' so hardcore…  Maybe to answer his question, they SEE REALITY for what it is?  Wait till you get a load of his next points.
"What's needed is not mere "outreach" to black, Hispanic, or Jewish voters. Conservatives ought to make elevation of African Americans, immigrants, and religious minorities so central to conservatism that all dedicated racists will be thoroughly repelled. If we can't make them stop calling themselves the "alt-right," because they won't want to be associated with us, we can at least disgust them with such a focus."
I dont know if he is that stupid, or da joos are losing control of the narrative, but how is being a literal raging liberal 'central to conservatism'.
I'll end with his bullshit one final LOLZ piece:
"Conservatives don't give it enough attention, but one of the greatest evils in the U.S. today is rank racial inequality. The median income of African Americans is below $31,000, which is less than half the median income of white Americans. More blacks are imprisoned in America than are whites, even though there are nearly five white people here for every black person.
There are a thousand points of data like this, all confirming that being an African American means living with the odds stacked against you.
Do you remember playing video games that allowed you to set the difficulty level? Imagine if you could set the difficulty level for your life. The data all suggest that being an immigrant or an African American means setting a much higher difficulty level than being a white guy."
This is straight out of the most ardent of SJW type of playbooks.  Even old school cuckservatives in general CAN GIVE A FUCK about blacks, minos, women or anything (with the sole exception to da juice) and the alt-right mirrors this completely.  The only difference is many old conservatives are too prim and proper to be outright racist.
I wonder if this little faggot and his data points would say about crime data points about blacks commit 5 times the violence per capita. https://ucr.fbi.gov/crime-in-the-u.s/2016/crime-in-the-u.s.-2016/topic-pages/tables/table-21
Anyway, its just another example of this other major point I made about https://eruditeknight.wordpress.com/2019/08/12/be-warned-about-how-many-jews-are-involved-in-nationalism/
Stay safe out there!